Launched in the UK in December 2010, National Geographic Traveller has successfully established itself as a major player in consumer travel publications, winning the category of Best Consumer Holiday Magazine at the British Travel Awards in 2014 and 2015 and of Best Consumer Travel Magazine in 2019.
The 10-issue frequency title joined a worldwide family under the National Geographic Traveler (US) brand, becoming the 15th international edition of one of the most iconic and widely read magazines in the world.
The 180-page travel and lifestyle magazine is packed full of you-are-there photography, authentic travel experiences and inspiring narratives all focused on the brand's theme 'All Travel, All the Time'. National Geographic Traveller is passionate about discovering the world, its endless cultures and fascinating people while championing sustainable travel.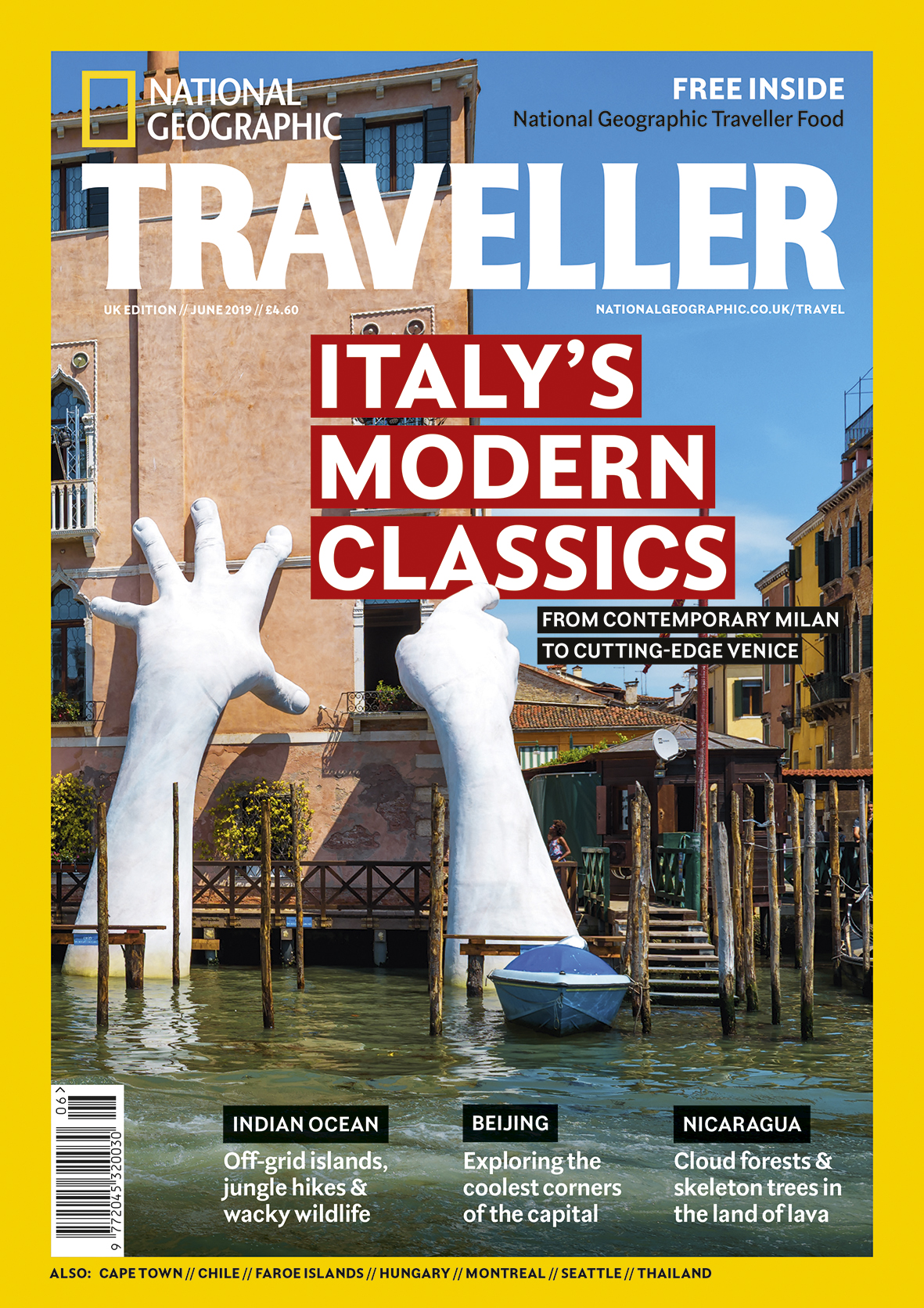 Food
National Geographic Traveller Food is a 132-page magazine, distributed free with the March, June, September and December editions of National Geographic Traveller (UK). The focus is strong narratives and authentic travel and food experiences — classic storytelling with a culinary twist.
Supplements
National Geographic Traveller (UK) is accompanied throughout the year by a series of full-colour, high-gloss supplements. From perennial favourites and the latest hotspots to off-the-beaten-track destinations, the supplements range in size from 28 to 64 pages, offering inspiring narratives and an in-depth guide to specific countries, regions and travel themes.
Luxury
Published once a year as the Jul/Aug issue, the luxury edition of National Geographic Traveller (UK) focuses on the latest in luxury travel. The 180-page magazine is filled with the best indulgent destinations and inspiring stories centred on high-end travel.
The Collection
This beautiful bookazine series puts a spotlight on the best and latest trends in Spa & Wellness, Luxury, Africa and Cities. Each annual bookazine contains a complete A-Z guide on the best tours, spas, travel and accommodation, plus features and what's new in the industry.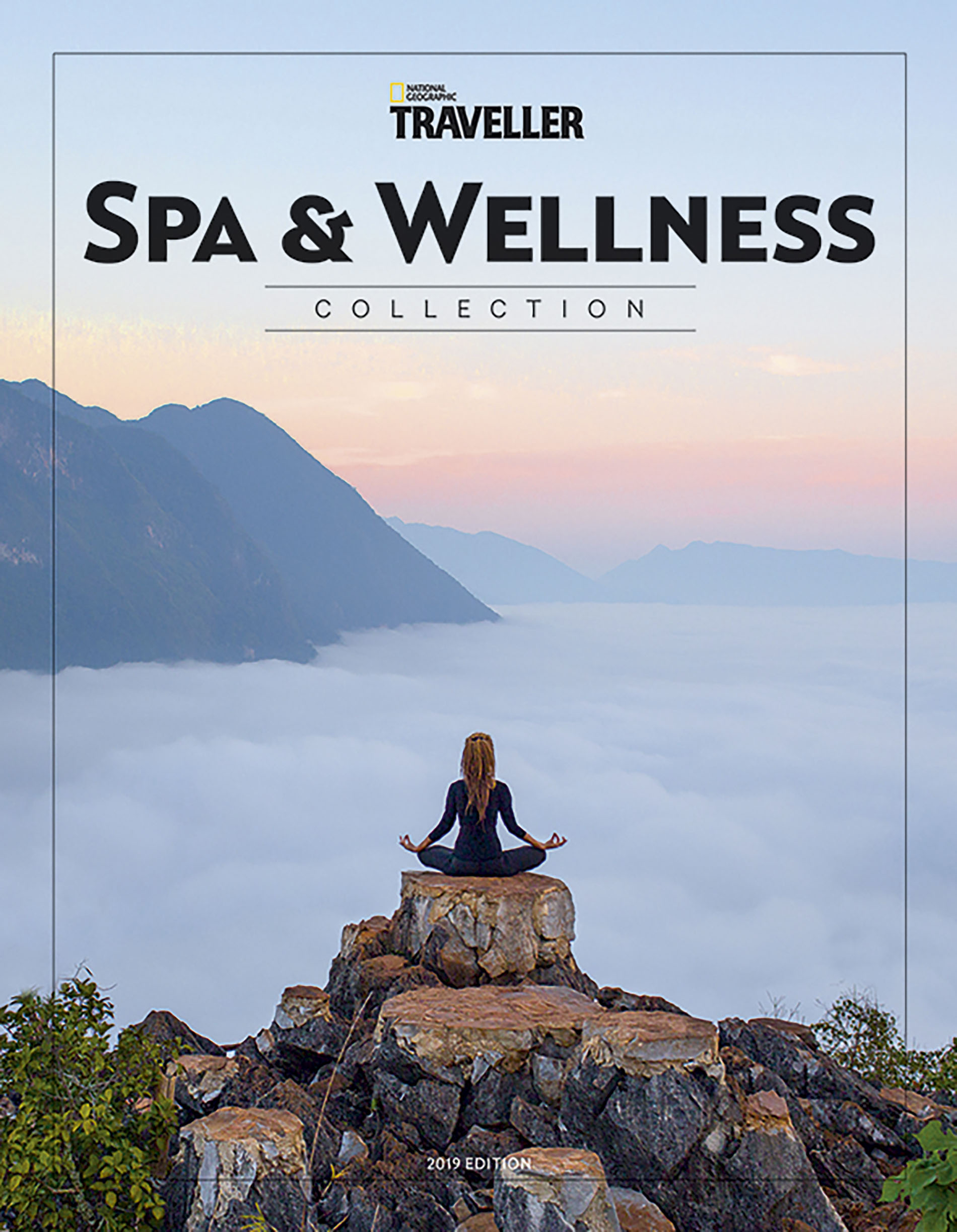 Events & Exhibitions
As well as its award-winning magazine, National Geographic Traveller is always getting involved in events, awards and exhibitions; from its travel writing and photography competitions to masterclasses and workshops, to its annual Reader Awards. This year the team hosted the all-new National Geographic Traveller Food Festival.
Food Festival
The inaugural National Geographic Traveller Food Festival was held from 20-21 July 2019 at the Business Design Centre, London and the next one will be on 18-19 July 2020.
The event offers an exciting and inspiring range of eating, drinking and learning experiences from across the globe.
Visitors can broaden their palates stall by stall on a world tour of the exhibitor space; get the lowdown on some of the world's most exciting dishes via culinary masterclasses; and visit the theatres for a curated programme of events, from expert panel discussions to interviews with big-name food personalities and demonstrations from top chefs, which last time included Raymond Blanc, John Torode, Adam Handling and Andi Oliver.
The Masterclasses
After the huge success of the inaugural 2018 event, The Masterclasses — a one-day event focused on travel writing and photography — returned in February 2020, building on the popularity of the previous sessions.
This day of intensive in-depth courses, led by the magazine's senior editors, renowned contributors and brand ambassadors, provides the consumer with stimulating workshops and lectures that illuminate the art of written and visual storytelling. For the curious travel writer and avid photographer, this is an opportunity to immerse themselves in a day of inspiration and practical instruction from some of the industry's leading experts.
Reader Awards

The annual National Geographic Traveller Reader Awards are our readers' chance to have their say, voting for their favourite destinations, airlines and more.
In 2019, readers were again able to vote in 20 categories. The results were announced during a ceremony on 4 December, which was attended by some of the travel industry's most senior figures, and featured in the Jan/Feb 2020 issue of National Geographic Traveller (UK).
With thousands of votes cast by readers, 21 awards were presented, culminating in a Special Contribution to Travel award for Felicity Aston MBE.
The NGT Reader Awards will run again in 2020.
Travel Geeks: Rush Hour

Travel Geeks: Rush Hour is National Geographic Traveller's series of regular after-work talks. Advice, technical know-how, photo ideas… and a glass of something cheery. Our series of informal chats are tailored to fit around our readers' busy lives. Travel Geeks: Rush Hour is just an hour long, and offers readers the chance to hear from our experts, share a drink and join in the lively debate. Events have covered topics as diverse as Arctic expeditions, food tours and rail travel.
Website and app
Our website, nationalgeographic.co.uk/travel, is one of the UK's leading travel websites, receiving over two million page views a year.
With over 600,000 downloads from the App Store, the iPad app shares the print magazine's content with a global audience.
Social Media & Newsletters
Spread across the social media platforms of Twitter, Facebook, Instagram and Pinterest, National Geographic Traveller continues to share even more inspiring travel content. A weekly newsletter is sent out to over 26,000 engaged readers highlighting the best of the website.